Product Description
Ultimate Silence
YOKOHAMA established the new category, "Silent Tyre" in the market with "ASPEC dB" in 1999.As the new upgraded member of "dB" family, YOKOHAMA introduces the Ultimate Silence, "DNA dB ES501". A tyre worthy of its name.
5-pitch variation
Based on YOKOHAMA's latest technology, blocks in 5 different
sizes are arranged to reduce pattern noise. In addition, these pitches are offset and reduces noise more effectively.
4 wide straight grooves
Four wide straight grooves achieve larger groove ratio providing excellent water drainage
Round sipes
Round sipes deliver edge effect and improve performance on wet surface. Its round shape avoids from generating noise.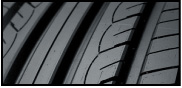 Variable combination sipes
Variable combination sipes divides rib in 144 blocks. Through its small blocks, impact noise of the blocks is reduced.