A BluEarth grand touring tyre tuned for CUVs & MPVs
Pattern Number:RV02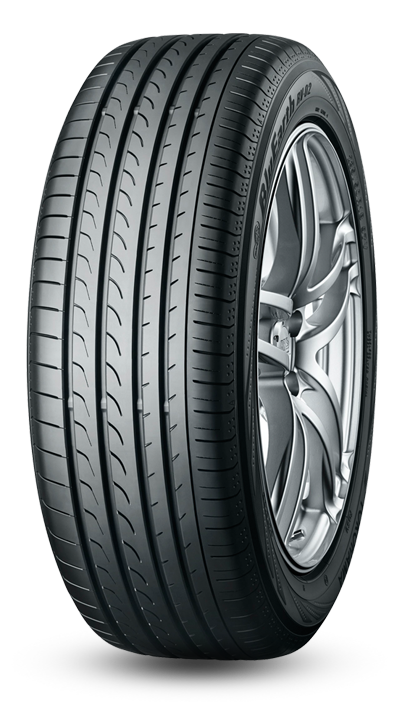 Superior Performance

Wet

Dry

Silence

Comfort

High Grip

High Speed

Handling

For India

Asymmetric

Directional

Mud

Dirt

On Road

csvs

Fuel Saving

Mileage

Strength
Size

24inch
23inch
22inch
21inch
20inch
19inch
18inch
17inch
16inch
15inch
14inch
13inch
12inch
11inch
10inch
25inch
Suitable Vehicle Types

SUV

Sports

Compact

Sedan

Compact SUV / MPV
Product Features
Features
Exclusively developed asymmetric pattern.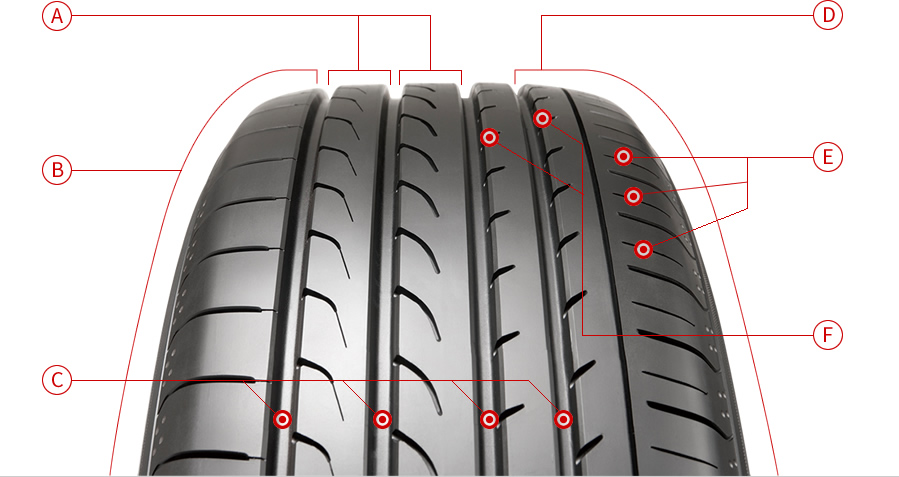 ATwin Power Ribs

■ Provides highly stable handling
■ Diagonally cut grooves improve water-drainage performance
BPower Inside Shoulder

■ Provides highly stable handling
■ Reduces uneven wear
CFour Straight Grooves

■ Improve straight-line driving stability
■ Excellent hydroplaning resistance
DGrand Silent Shoulder

■ Designed with noise-suppressing grooves
■ Reduces uneven wear and wobbling
E3D Sipes

■ Two types of differently shaped sipes disperse tyre noise
■ Reduces uneven tread wear
FSilent Edge Grooves

■ Grooves cut into the inner sides of the ribs reduce the pass by noise
Dimple and smooth shoulder design

Mound Profile
[Our standard tyres]

pressure is applied dispropor-tionately to both sides of the ribs, which leads to uneven wear.
[BluEarth RV-02]

evenly distributed contact pressure helps prevent uneven wear.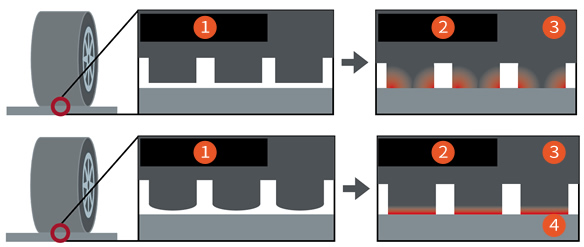 1Before contact
2During contact
3Treads
4Road surface
Nano-blend rubber designed specially for BluEarth RV-02 tyres (simulated image showing molecular structure)
Double Silica

Two types of silica are used: silica to enhance braking performance on wet surfaces, and silica to improve fuel efficiency.
Blend Polymer

A multiple-polymer blend is used in pursuit of improved braking on wet surfaces, lower fuel consumption and increased wear resistance.
Search again
Finding your tyre size
Find

the right tyre for you